You! Yes, you! You want pretty eyes and such for you presets? Well come on and and check this out~ I'm making parts for presets at a nice low price~ Why, 'cause I need some points that's why. ewe Anyway...
Wings like this-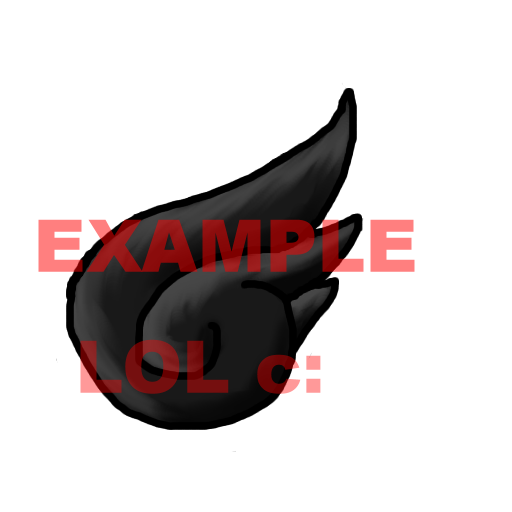 5 dA points for any amount, meaning 3 of them would be 5 points and 6 of them would still be five points. Why, because they're easy that's why. C| It should also be noted, that those wings will only work with the wings3 mesh.
Other wings, 25-40 points depending on complexity. Please note that when I say other wings, I am refering to making wings that look like http://th07.deviantart.net/fs15/200H/f/2006/360/4/0/bat_wings_by_k12l.jpg http://fc08.deviantart.net/fs70/i/2010/247/0/a/bat_wings_tattoo_commission_by_celestialwriter-d2y1isr.png http://ic.pics.livejournal.com/myb_382/19541830/97807/97807_original.jpg or just something that isn't in the normal mesh shape.
Eyes-

15-25 points, depending on complexity.
Manes-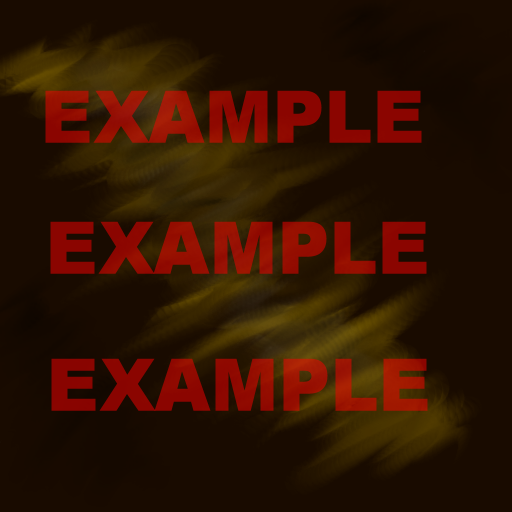 15 Points
Other examples-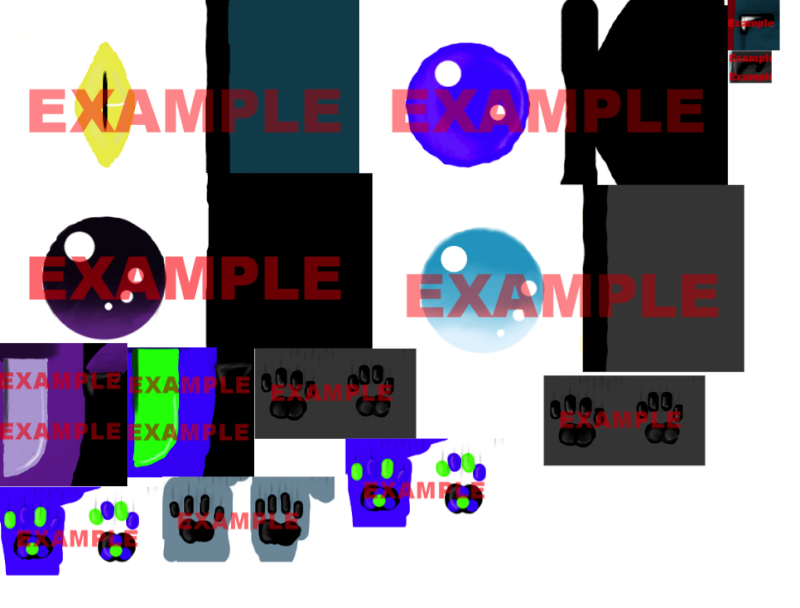 Should be noted that other examples are from FH presets and are only shown to show my abilities. c:
Also, 5 point flat rate for noses, toungs, ect.
Forms- PM me or note my on my dA, FagonStar
What do you want: (Mane texture, eye texture, chibi wings, ect.)
What do you want it to look like: (Detailed descriptions are accepted, pictures preferred)
Mesh to be used: (for other wings)
Questions-
What about full presets? Do you make those?
Yes. Although they cost a lot more. 2-5 USD depending on complexity to be exact. So I figured, if you just want one part to add to your preset, then fine, I'll make it for a nice price. c:
Why is there a red example text on all of them?
I. Don't. Trust. You.
Is it okay for me to use the example text just to see what it would look like in game?
Sure! Go ahead~
Where did these textures come from anyway?
My presets, so I would appreciate if you didn't use them in your presets. 'Kay?
Will you make stuff for FH?
Sure, note me on dA.
I don't have any points, freebies plz?
NO.
Any questions I didn't answer, feel free to ask~