tree[d] is an easy to use tree generator!
An accessible user interface allows you to create nearly any type of tree within minutes. Use the included media to try out the many options, to create realtime trees for your games or visualizations.
Once you have created your perfect tree, make an infinite number of variations by clicking a single button. And export the tree as a 3D model or as a billboard texture.
Export 3D models to .x, .obj or .b3d
Best of all tree[d] is free to use, and you can include the trees you make in your own projects, commercial or free, as long as they are
not
model packs, texture packs, 3D model generators, or texture generators.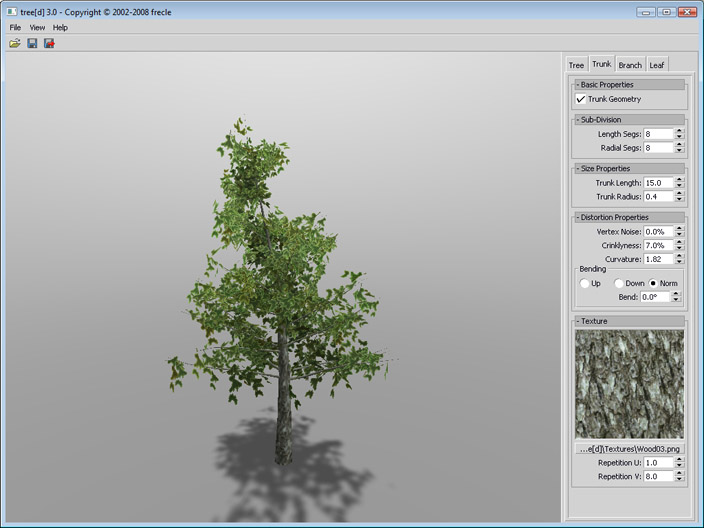 http://www.frecle.net/index.php?show=treed.about
Export as obj. Blender can import obj, and reexport as .mesh

________________________________
Retired