First topic message reminder :
GAME IS CURRENTLY BEING OVERHAULED
PLEASE WAIT FOR NEW RELEASE OF 
GROWL: SPIRITS
_________________________________
original post below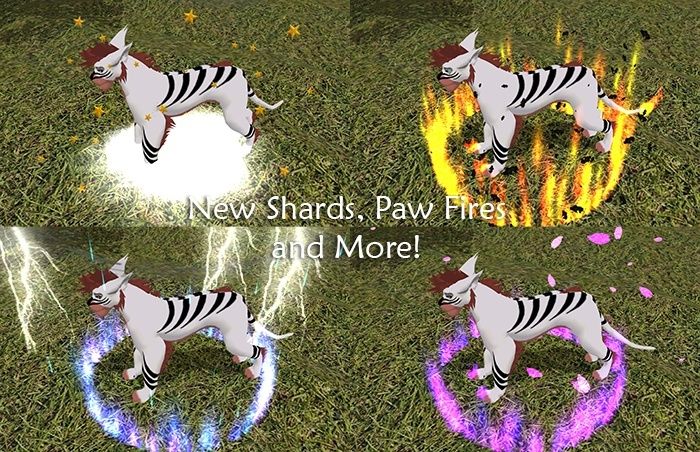 GROWL is a new Impressive Title Server, now released as an online and playable BETA, with plenty of features and content still to come but more than enough to enjoy the game as it is now. GROWL has only a small community, but with your help we can turn it into a large, active and friendly community and place to be!
Currently there are four maps; TheDens (home map), Badlands and it's two caves, Delta Cave and Land Cave. While this might not be many, we are still in early development and have been since August 2014. We have many plans for additional maps and loads more content is on the way, some already prepped to be added but withheld from the first BETA release.
Our most notable new features include a Leveling system, Interactive NPCs, NPC Shops, Aggressive Predators, All new Bosses, All new Items, and an Armour & Weapons System that together, allows you to fight predators and hunt prey for experience to level up, locate traders and buyers through traveling NPCs and buy new equipment when you reach the required level to take on GROWL's brand new boss creatures including the Dune Dweller and Scavenger King!
Play with your friends and hunt down the big bad Scavenger King together, then reap the rewards of new and unique-to-GROWL items including new horns, weapons and auras! Trade your items with friends and NPC buyers to buy new items and show off your awesome multi-coloured-marking characters to your friends!
Come join the new game, link at the top of this post, and help begin the creation of a new community, for a new awesome game

Major thanks goes to Worthis for all his wonderful help on some of the more major coding additions, Myz for the Interactive NPCs and currency system, Nala_91 for the brand new awesome markings, Nowe for his help and original hosting of our server, Myz for the current hosting of the server and of course the GROWL Team, who, without, GROWL would never have made it to this stage, nor continue to develop ever better.
Thanks guys C:
Prowl on, folks.
-Shad
GROWL Owner
Please note some of these screenshots are of pre-Beta release (Alpha Staff Testing Stage) and may not accurately depict content in the game. Most notably eyes, item level requirement and maps.
By Registering and Downloading GROWL you agree that you are over the age of 13 and willingly comply with all our rules on both the Forum and Game. Failure to comply is a punishable offence and may result in your account being permanently banned and/or deleted.