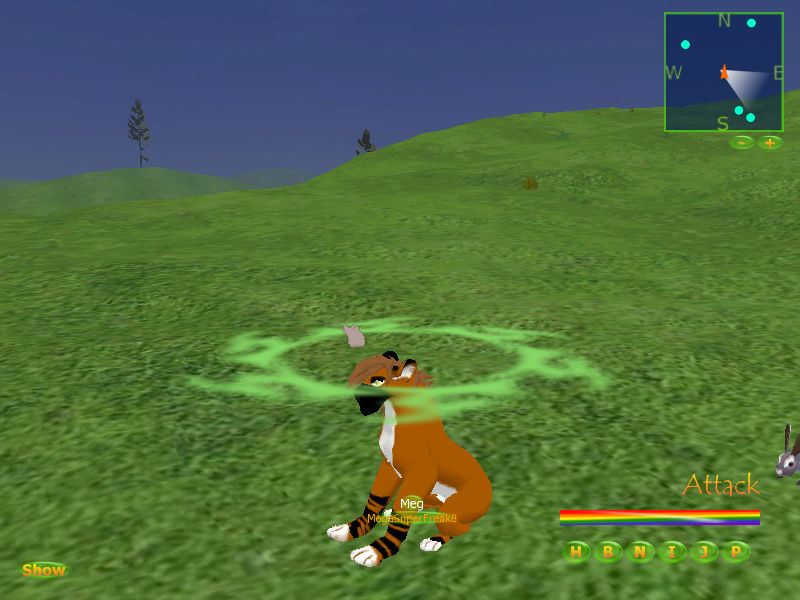 Now, note, I have been in making of the previous game the last two years, but due to resetting my computer, all progress has been lost because I had no other choice when my computer crashed. I have gotten far in the previous games as to models, textures, prey, items, etc. But here in the current one, all I have gotten so far was retextures, new items, and new markings.
I actually have two new markings I have made, but I don't show them here, I have retextured the minimap arrow to a small wolf like icon, and the cursor is a wolf head. :3 I just wanted to remove the feline models, as this is a canine based server, but I've tried to add canine heads, but they don't show up. This game is in progress and is only 3 days old. It will be done in near future, but I do need staff.
All I can do is retexture, model and place items, prey, markings and etc. ingame. I'm trying to learn how to make maps, but that's quite a lot to learn. So I need coders, map makers, designers, music makers, texture's, etc. I will pay any staff member for whatever they do.

)
So this is the link to my forum:
http://the-wild-dogs.freeforums.net/
If you intend to sign up for applications, please do applications via "Staff Applications" in the board. I will not accept messages currently (:
And it will take lots of money to make this game, so I'd appreciate the help!